What our clients say
From start to finish, we go above and beyond to exceed expectations.
"Flat Rock Technology has been a long-standing, reliable supplier for us and I would also say that their team is skilled and talented. There is a high degree of professionalism and they always go the extra mile to complete a task."
Head of Digital Technology
Brompton
 "Flat Rock is a long-established strategic partner of ChannelAdvisor, supporting our core teams in delivering a world-class service to our customers. Flat Rock team is hard-working, creative, agile and well trusted by our Global Services teams. More than anything, we love Flat Rock's can-do attitude and professionalism when it comes to delivering on tight deadlines and adapting to changing requirements."
Sr. Director Client Services
ChannelAdvisor
"Flat Rock takes us very seriously as a customer. We have a large team of engineers, but we needed more resources for a rapid solution project we had. Flat Rock has definitely done a lot of the heavy lifting for the project. We're satisfied with the overall quality of their services." 
Director of SaaS
AudioCodes
"Flat Rock Technology has an amazing team of developers that can help us with our technological work very quickly. They have the expertise, the knowledge, and the people, and they've done a fantastic job so far, so we'll continue to use them on future phases."
"I have been in business for 20 ears, and they are the best team I have worked with. They work quickly and efficiently and produce some very effective technology. From my experience, they are spot-on."
"They're the most reliable, knowledgeable team of experts l've ever encountered. They're also humble, which makes them an absolute pleasure to work with. We always work out a reasonable solution together."
Chief Global Strategist
Lex Van Dam
"Since we found Flat Rock, we've had full flexibility on how, when and where to initiate new projects. It has been a blast since then. Before working with them, we were wasting so much time finding the right people to work with us. Now, we have an amazing stable dedicated team, helping us reach company goals. Results speak for themselves!"
"After we first contacted Flat Rock Technologies to evaluate them as an outsourcing partner for some of our processes, probably one of the most professional sales and consulting process began that we have ever experienced. We immediately knew that these guys can deliver what we want. And they do so. Every day. With great quality, enthusiasm and reliability. Clear recommendation."
"We are very happy with the dedicated team that we currently have, as we can see the good results and the constant improvement. It's a pleasure and honor to work with each one of them. I can say that for all my career in the industry I have never had such a great, professional and highly-skilled team."
Our Services
We cover all phases - from research, through implementation, to support. Whatever you need - we've got you covered.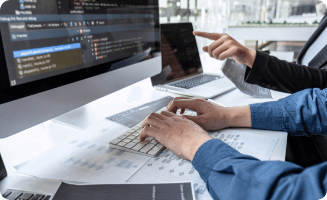 Software Engineering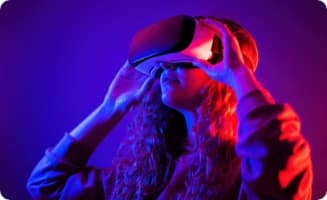 Intelligent Automation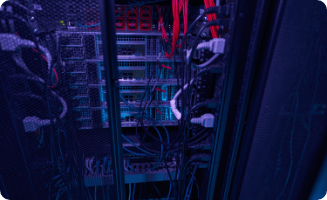 Cloud & infrastructure DevOps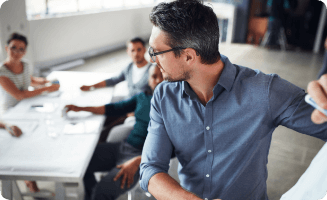 CX
Partnerships and Accreditations
Excellence and industry best practices are evident in every service we deliver.