Clutch Hails Flat Rock Technology Among the Leading Laravel Developers for 2022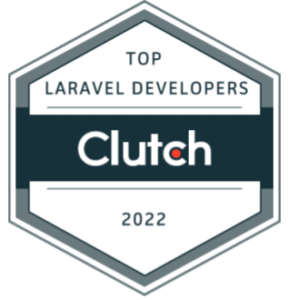 Flat Rock Technology has been a leading software development company that has acted as a reliable partner to businesses since 2008. We offer software development, cloud management, and outsourcing solutions to all companies of different sizes worldwide. Our people, location, and structure allow us to provide an integrated approach and deliver exceptional results at every project stage.
We are dedicated to helping businesses grow and achieve their objectives. Our thorough approach guarantees the success of your project. We cover the whole life cycle of the project, from detailed research to bespoke implementation and exceptional support.
With that said, we are proud to announce that Clutch has recognized Flat Rock Technology as one of the best development firms for 2022. If this is your first time hearing about Clutch, it's B ratings and reviews platform based in Washington, DC. Clutch has become the go-to resource for buyers looking for the best company to hire and businesses seeking qualified leads and new projects.
Clutch Leader Awards recognize the highest-performing B2B companies by industry, service focus, and location every year. Companies must exhibit an unusually high ability to deliver top-tier work to their clients to be eligible for a Clutch Leader Award. Receiving this award is no small feat, and we're incredibly appreciative of this recognition.
We are extremely grateful to our clients for their continued trust and confidence. Their reviews on our Clutch profile validate that we have what it takes to deliver exemplary development services. Below is a quote from one of the recent reviews we received.
"We just launched a couple of weeks ago, so it's too early to speak to the success of Flat Rock's work. However, throughout the project, they've delivered everything we've asked for." – Andy Thompson, Founder, Triteria
Once again, we would like to thank our clients and partners for the fantastic opportunity to work with them. We are excited to form more partnerships in the future.
Are you interested in our services? Send us your details, and we will contact you for a meeting.